Why invest in Caribbean real estate?
Avoid the crash that is coming!
The stock market market is doing something rarely seen over the past 20 years — and it could mean the meltdown is just getting started
The stock and bond markets have been battered in recent days, with the benchmark S&P 500 falling 3.3% on Wednesday 10th The index is mired in its worst streak of losses in almost two years.

The fact that both asset classes are falling so quickly has created a situation in which they are negatively correlated, which has historically signalled further market pressure.
The situation looks disastrous as the following summary shows:
The Dow Jones industrial average's 3.2% drop Wednesday was its biggest since February

The S&P 500 has fallen for five straight days, the longest streak of losses since the 2016 election

After a 3.3% drop Wednesday 10th October, the index is sitting at its lowest level in three months
Global stocks continued to tumble on Thursday 11th October as the FTSE 100 closed almost 2 per cent down while on Wall Street the S&P 500 entered its sixth consecutive day in the red.

Asian markets plummeted even further. The Nikkei fell 4 per cent while China's Shanghai Composite gauge closed down more than 5 per cent and Taiwan's benchmark was down 6 per cent.

Global policy uncertainty has damaged confidence as a trade war between US and China – the world's two largest economies – has escalated, with little sign of resolution.

Brexit, Italy's budget deficit, slowing growth in China and rising US interest rates have also weighed on markets.
But the worst may be yet to come — at least according to one measure that has historically signalled deep market pullbacks.
The indicator is the correlation between stocks and bonds. Conventional wisdom would suggest that the prices of either asset should trade inversely to the other. If someone exits a stock position, there is a high likelihood that the person is rotating into bonds, and vice versa. But this historical relationship has broken down. Prices of both stocks and bonds have been in free fall in recent days.
Stocks and bonds have been negatively correlated on just a few occasions in the past 20 years. Each prior instance has been accompanied by widespread stock selling, according to an analysis run by Bloomberg.
The implications of this breakdown are perhaps more worrisome than the price action itself — and could be setting the table for a more vicious sell-off in the future. That is because when negative correlation has struck in the past, it has been indicative of a highly inflationary environment — the kind that suggests the economy is growing too quickly for current market conditions.
This confluence of factors could very well prompt the Federal Reserve to hike interest rates faster than expected, the mere prospect of which has spurred selling on several recent occasions.
Negative correlation also makes it difficult for traders to hedge If bonds are no longer offering a haven from damage in the stock market, it severely limits an investor's ability to avoid a meltdown in either market.
What does this mean for the investor? Time to move away from stocks and bonds and to consider real estate with a good potential upside.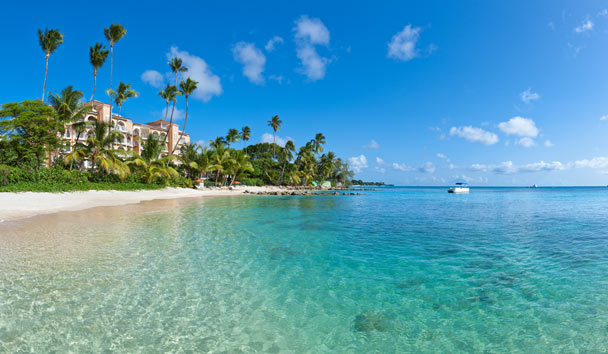 Why real estate and the Caribbean?
First, let us be clear that the Caribbean is much larger than generally thought. It has more than 7,000 individual islands, 13 sovereign nations and 12 dependant territories.
The reasons for investing in Caribbean real estate can be grouped under two headings – financial and non-financial, but they are not unrelated. How are they related? The answer is in terms of trying to have a good work-life Balance, but what does that mean? Well, there is no perfect, one-size fits all, balance to strive for. The best work-life balance is different for each of us because we all have different priorities and different lives. In addition, an individual's work-life balance will vary over time, often on a daily basis. The right balance for today will probably be different tomorrow. The right balance when single will be different than when married, or have children; when starting a new career versus when nearing retirement. There are probably two key everyday concepts that are relevant to each of us that are achievement and enjoyment, the balance and substance of each changing with time and circumstances. In other words, work-life balance does not mean an equal balance in terms of trying to schedule an equal number of hours for each various work and personal activity – life is and should be more fluid than that.
 If undertaken correctly, investing in a Caribbean property has the potential to provide the basis for achieving a work-life balance – you can achieve and enjoy the financial and non-financial benefits. So what are they?
The financial benefits of investing in property were outlined in the first article in the series, and a number of these are highly relevant to the Caribbean that include:
Returns and protection. Reference to the Global Property Guide reveals that gross rental yields are high in many of the Caribbean countries. This is what an investor can expect as an annual rental return on his investment. It is the annual rental income (gross) expressed as a percentage of today's property purchase price. Of course, being gross it is necessary to be very careful about the costs incurred to ensure that the net yield remains high. Based upon our experience, it is straightforward to ensure that these can be carefully managed.
It cannot be ignored that the Caribbean has a healthy tourism industry, with year round rental income potential for property owners. With a good number of tourists visiting each year, primarily from Europe, North and South America, those who choose to rent out their property whilst away can profit.
Access to investor-friendly flexible structures. Some of the Caribbean countries, like the British Virgin Islands (BVI) are well known for the structures they provide, that can be readily used to support a real estate investment. Furthermore, in some islands there is no property tax to pay when purchasing a property and USD mortgages are available to non-nationals from some banks.
Currency diversification. Investing in foreign real estate in Caribbean real estate provides earnings in foreign currency in the form of profit from rental. Many of the islands in the region have their currencies pegged to the dollar.
Limited space, high demand. With real estate, typically location is everything. In keeping with real estate investment everywhere, the limited availability of prime location real estate in the Caribbean ensures that demand remains high and resilient, so that an is protected.
Potential to use local expertise to diversify your asset portfolio. From our own personal experience, we know that the Caribbean has a very strong core of professionals with expert real estate investment skills.
In effect, from a financial perspective, an investment in Caribbean real estate offers the opportunity to achieve and enjoy a very good return, but what about the non-financial? The environment provides the perfect location to achieve and enjoy whatever personal ambitions you have, why?
With yearlong sunshine and average temperatures of 27 – 29 Celsius the weather is fantastic, and ideal for either an active lifestyle or a more relaxed experience. Many islands also have white sandy beaches, turquoise sea, and picturesque landscapes making them the perfect tranquil setting to escape the hustle and bustle of modern life.

Ease of access. Many have international airports that are world class, with regular daily direct flights to Europe and North America. A flight from North America is relatively short, and it takes around 8 hours to travel from Europe.

Many of the islands are renowned for their stability, good educational standards, relatively low crime rate and quality of life. This makes them a very attractive prospect as a location for a second home, or even to live, work and raise a family.

Good infrastructure. Many islands have a robust infrastructure, with good roads and utilities. The telecommunications infrastructure in a number of islands feature the latest digital and fibre optic technology systems, providing reliable telephone and internet services.

The quality of healthcare in Barbados is many islands is very good. For example, Barbados boasts modern facilities and has been ranked among the best in the Caribbean. There the government runs the Queen Elizabeth Hospital with 600 beds, and provides a 24-hour casualty department, as well as specialist services.

Social scene and amenities. There are many great bars, clubs and restaurants on the islands, and there are generally plenty of festive or cultural events taking place throughout the year. Depending upon the specific island location, there are also plenty of things to do from sailing, shopping, visiting museums, to horse racing or polo.
Last, but not least, it would be neglectful not to mention natural disasters and many reading this will have doubtless thought about the challenges often associated with beautiful locations. Many beautiful residential properties worldwide suffer natural disasters – Florida with hurricanes, Italy and Turkey with earthquakes, and the Caribbean is no exception. Hurricanes are an annual problem that can potentially destroy an investment, but this can be relatively inexpensively protected by insurance, although sadly not the effect on lost rental income. That said, not all islands suffer these disasters equally, and there are some havens that are rarely affected, for example:
Aruba, Bonaire, Curacao – hurricane frequency, every 28.8 years
Dominican Republic – hurricane frequency, every 11.08 years
Barbados – hurricane frequency, every 20.57 years
For sure Aruba, Bonaire and Curacao have beachfront homes for sale, but they are the preferred choice of native Dutch language speakers for whom the culture and environment are more familiar. Similarly, the Dominican Republic has beautiful villas in some locations, but it is very heavily influenced by its Spanish roots and less inviting to those who like British traditions. 
From our perspective a villa in Barbados, Little England, is the best choice!